About The 66 Scholarship Foundation
A company formed under section 42 of companies act 2017.
National Taxation Number 6409966-4
FBR Vide Section 2(36)(c) has granted the facility that all donations are deductible for the purposes of Annual Income Tax Computation.
The 66 Scholarship Foundation helps students complete their education upto graduate level. These students would have attained a certain level of merit by securing admission in an institution for a course leading to a professional certificate/diploma/degree.
The award covers the fees and in some deserving cases a stipend.
The Foundation provides equal opportunity for all students; boys and girls, Muslims and Non-Muslims.
0
Students Receiving
Scholarship
0
Students Receiving
Stipend
0
Applications Under
Process
As the name implies, The 66 Scholarship Foundation was founded by the class of 1966 of the University of Engineering and Technology, Lahore.
The class fellows came from ordinary backgrounds and developed over a period of time, a lot of love and affinity for each other. After graduating, although the class spread all over the world pursuing careers and higher education, the bonds we developed being together, always remained with us.
Annual get togethers were planned and the regrouping steadily increased, and members were seen flying over long distances to meet up.
In one of such meetings in 2013, the idea of helping students in need took birth. Mr. Naveed Afraz was tasked to setup a fund to offer scholarships.
Helping hands and willing workers soon produced results, and in May 2014, the following letter was written to the Vice Chancellor, University of Engineering and Technology, Lahore.
Although we started with our alma mater, we have since diversified and now support other institutions and disciplines as well.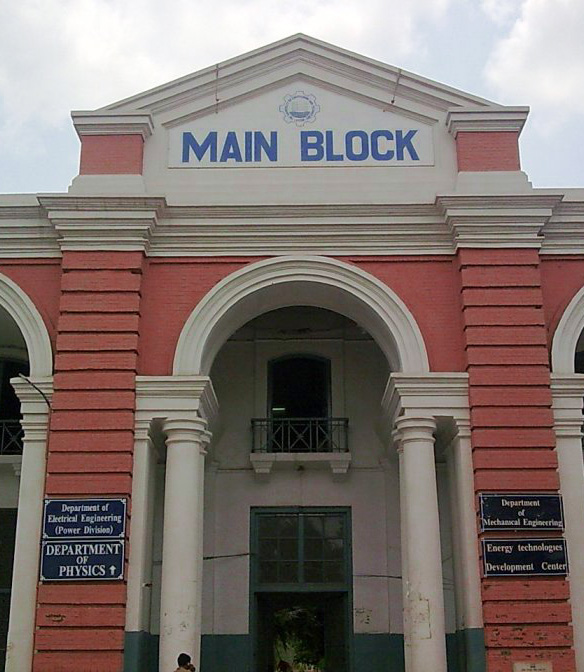 The following types of financial aid is available depending on the extent of a student's need.
Tuition Fees
With

Stipend
Interest free loan for Laptop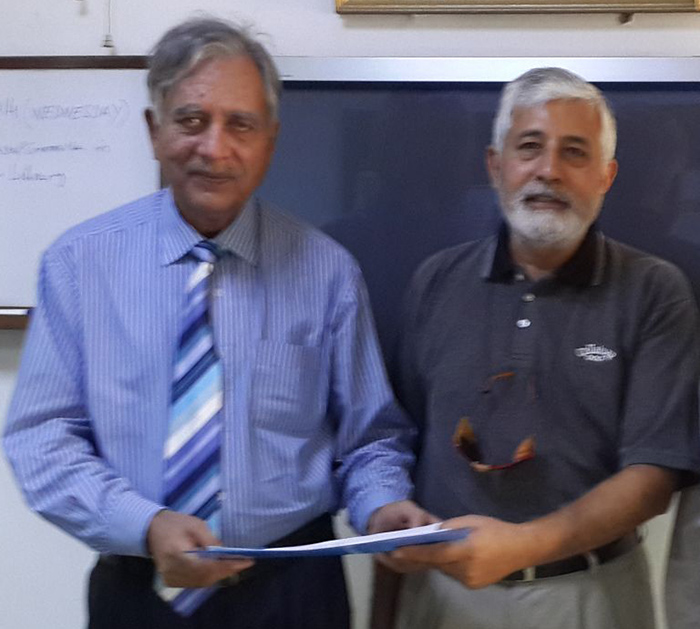 We provide financial aid to hundreds of students, of various institutions, every year.
The funds are collected in a central account, and all disbursements are carried out either by crossed cheques or paid directly into the student's account or to the institutions.
An interest-free loan facility of up to Rs. 50,000 can be made available to students, payable in easy instalments, for the purchase of a laptop.
All accounts are audited on yearly basis by certified chartered accountants, and approved by the Board of Directors and submitted to SECP.
We are supporting:
1. UET Lahore and all of its affiliated campuses.
2. Punjab TEVTA (Technical Education and Vocational Training Authority)
3. Shalamar Nursing College
4. UET Taxila
5. Lahore College for Women University
6. Riphah International University
7. Balochistan University of Engineering and Technology, Khuzdar
8. King Edward Medical University
9. Women University, Mardan
10. COMSATS University Islamabad, Wah Campus
11. SCE&T, Lahore
12. International Islamic University, Islamabad
13. Federal Urdu University of Arts, Science & Technology, Islamabad
14. Peshawar University
15. University of Education
16. Government College of Technology, Lahore.
And the list is growing every year.
The Foundation is overseen by a group of esteemed members forming a Board of Directors.
All policies are determined by the Board and the day to day management is delegated to:
Chief Executive
Company Secretary
Finance Secretary
The foundation incurs around 4% administration charges, which is a matter of some pride for the group, because the maximum funds are then available for disbursement to the students.